Explore Jordan, Israel & the Palestinian Territories
Booking Dates
07/02/2023 through 12/18/2024
Travel Dates
07/02/2023 through 01/04/2025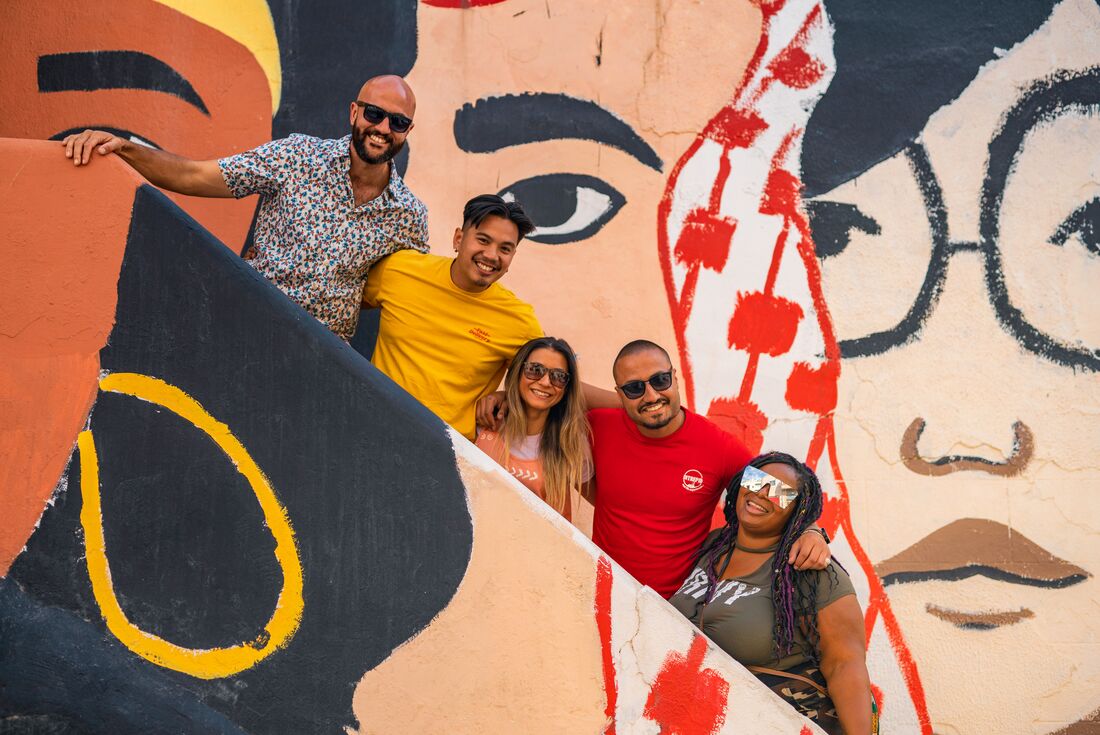 Explore Jordan, Israel & the Palestinian Territories

Delve into Israel and Jordan, holy lands rich with history and an oasis of delight and intrigue in the desert. This trip will see you wandering the immense ruins of Petra and exploring a lunar-like landscape at Wadi Rum. Take your time to explore ancient monuments, relics and holy sites of immense significance, visit hill-top fortifications and climb the Mount of Olives for the best view of Old Town Jerusalem. Immerse yourself in this journey across the best of the Middle East and gain a deeper understanding of this enduring land and its people.


Activities
Wadi Rum – Bedouin Desert Camp
Aqaba – Leader-lead Walking Tour
Wadi Rum – Bonfire Talk with the Sheik
Wadi Rum – Guided hike
Wadi Rum – Bedouin Desert Camp
Wadi Rum – 4WD jeep safari
Petra – leader-led tour of Petra
Petra – 2 day entrance pass
Kerak – Castle visit
Mt Nebo – Site visit
Dead Sea – Swimming opportunity
Jerash – Roman ruins
Madaba – St Georges Church
Jerusalem – Guided tour of Old City
Jerusalem – Mount of Olives
Bethlehem – Separation Barrier Graffiti Tour
Bethlehem – Church of Nativity
Jerusalem – Local Family Dinner
Jerusalem – Church of All Nations
Dead Sea – Visit and float
Masada – Masada visit
Sea of Galilee – Capernaum
Nazareth – Church of Annunciation
Nazareth – Walking Tour
Akko – Knights Fortress Visit
Rosh Hanikra – Cable Car & Grottoes
Caesarea – Roman Amphitheatre & Aqueduct
Tel Aviv – Leader-led tour of Old Jaffa
Tel Aviv – Leader-led orientation walk
Highlights
Explore the best of the Middle East as you discover Jordan and Israel. Explore Wadi Rum, wander the ruins of Petra and indulge in some serious history across Israel and Palestine.
Check out the rock-cut tombs and the remains of the ancient city of Petra.
Learn the stories behind some of the most challenging and poignant works of graffiti that decorate the barrier wall in Bethlehem during a walking tour.
Access the glowing blue grottoes of Rosh Hanikra by cable car, then enjoy views over the Mediterranean Coast of Western Galilee.
Spend the night trying to count the billions of stars or chat with the locals at our Bedouin camp in Wadi Rum.
| Day | Description | View All |
| --- | --- | --- |
| Day 1 | Amman | Details |
| Day 2 | Wadi Rum | Details |
| Day 3 | Wadi Rum | Details |
| Day 4 | Petra | Details |
| Day 5 | Petra | Details |
| Day 6 | Kerak - Dead Sea - Mt Nebo - Madaba | Details |
| Day 7 | Jerash - Madaba | Details |
| Day 8 | Jerusalem | Details |
| Day 9 | Jerusalem | Details |
| Day 10 | Jerusalem | Details |
| Day 11 | Jericho | Details |
| Day 12 | Haifa | Details |
| Day 13 | Haifa | Details |
| Day 14 | Tel Aviv | Details |
| Day 15 | Tel Aviv | Details |